Do you want to get a head start on your college application essays? Are you feeling overwhelmed about the college application process, scholarships, and interviews? Would you like expert guidance and insights about how to put together your best applications possible to stand out from the crowd?
I am here to help!
At my College & Scholarship Applications Preparation Seminar, we will:
o brainstorm stand-out topics for common application and scholarship essay prompts
o practice techniques to bring your writing from ho-hum to dynamic and memorable
o learn tips for excelling in scholarship and college interviews
o discuss how to get the best letters of recommendation
o review correct resume formatting
o learn how to avoid the top five most common mistakes I've seen—plus I'll reveal my number-one tip for standing out in an application, scholarship essay, or interview!
All attendees will also be given a folder of hand-outs, including a timeline and checklist to assist in preparing college applications; a comprehensive list of scholarships (local, statewide and national) and links to scholarship databases; and a copy of my Powerpoint presentation used in the seminar.
Who: Incoming high school freshmen, sophomores, juniors & seniors
When: July 25th, 3:30-6:30 p.m.
Where: The conference room at Jensen Design and Survey at 1672 Donlon Street in Ventura (near the Target shopping center on Telephone Road)
How: Download registration form online below; email Dallas at dallaswoodburn@gmail.com; or call (805) 889-5570
Cost: SPACE IS LIMITED to the first twelve registrants
o Early Registration Special (before June 30): $200
o Regular Registration (after June 30, if space still available): $250
Please make checks payable to Dallas Woodburn.
REGISTER NOW! College App Seminar Registration Form
To clarify, the College & Scholarship Application Preparation Seminar is NOT:
x a copy-editing or proofreading service for your application essay
x an individual one-on-one coaching session (but I do offer mentoring as a separate service)
x affiliated with any college, university, high school, or scholarship committee
x able to guarantee any acceptance, admittance or awarding of scholarships
About Seminar Leader Dallas Woodburn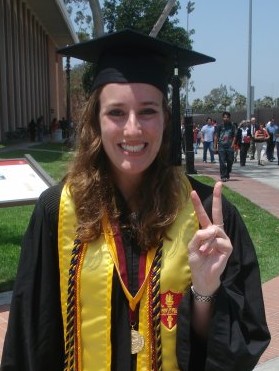 Dallas Woodburn was accepted to all the universities she applied to: Stanford University, UC Irvine with a Regent's Scholarship, UCSB with a Regent's Scholarship, and the University of Southern California with a full-tuition Associate's Trustee merit scholarship. She attended USC and graduated summa cum laude with Renaissance Scholar distinction. She went on to receive a full-tuition waiver for a three-year Master's degree program at Purdue University and is now a 2013-14 John Steinbeck Fellow in Creative Writing at San Jose State University. During her years of schooling, Dallas also earned more than $78,000 of outside scholarship monies.
A partial list of her scholarships—national, statewide and local—include:
o National Girls Going Places Award
o Ronald Reagan Presidential Library Scholarship
o Jim Murray Memorial Foundation Scholarship
o Liberty Mutual Responsible Scholars Award
o Glamour Magazine "Best of You" Award
o NFIB "Free Enterprise" Young Entrepreneur Scholarship
o Julius Gius Star Scholars Award
o Alpha Lambda Delta Scholarship
o Bank of America Scholarship Award
o Elks Most Valuable Student Competition
o Target All-Around Scholarship
o Ventura Elks Lodge Scholarship
o Kohl's Kids Who Care Award
o Ventura Sunrise Optimists Club Scholarship
o WOW! Special Events Scholarship
o CosmoGirl/Stay Free Your Day Your Way Scholarship
o Vivian Klemz Memorial Scholarship
At the College & Scholarship Applications Preparation Seminar, Dallas will share advice, knowledge, and resources that helped her succeed in the college admittance and scholarship applications process, that she is confident will help you, too!
Questions? Ready to register?
College App Seminar Registration Form
Email dallaswoodburn@gmail.com; or call (805) 889-5570.